For industry to promote the corporate brand or showcase processes, machines, employees and manufacturing techniques. For advertising, website, annual report, construction, legal and other business documentation. Experienced, safety trained, insured. Mark is a Part 107 FAA certificated drone pilot.​​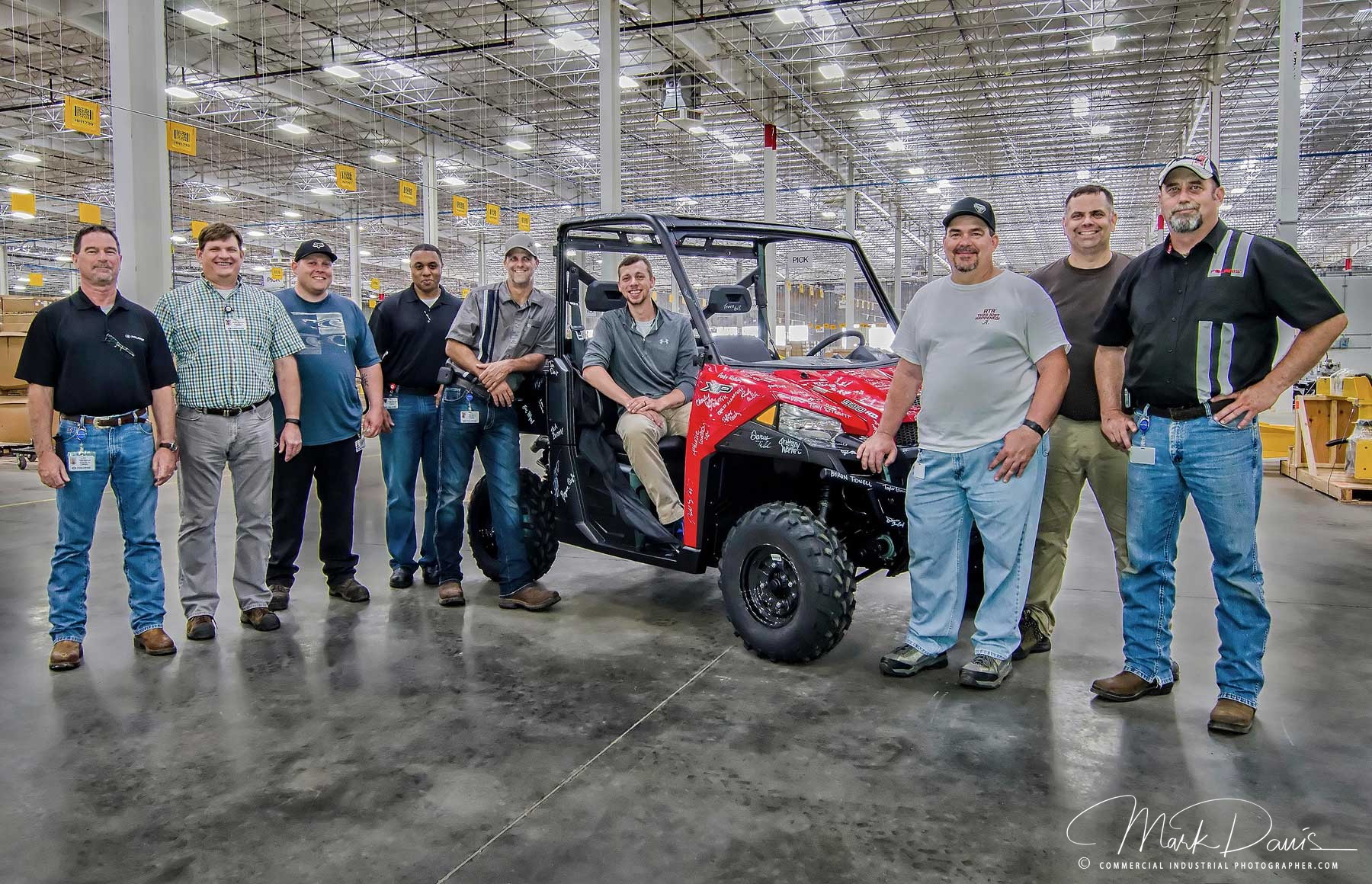 Mark is a former staff photographer for the Decatur Daily, having worked there 10 years. During that time several manufacturing plants along the Tennessee river retained Mark's commercial photography services on a regular basis. Currently, Mark provides commercial photography services working with national brands including chemical plants, steel mills, underground mines, etc. Mark held the commercial photography construction progression contract for the current Nucor steel mill, at that time, named Tri-Co Steel. He created aerial photographs of the construction every two weeks for more than two years.
Mark has worked with just about every commercial and industrial industry in Decatur, Alabama.


When I need a freelance photographer for our company's employee-retiree publication, I call Mark Davis. I know he will always provide exceptional action photographs of the subjects as they perform their work. Mark puts the subjects at ease and captures their personalities. He provides a variety of poses for us to choose and delivers the images quickly and at a reasonable cost. I will continue to use Mark for our photographic needs." ~ N.C., Tennessee Valley Authority​
Advertising Photography: business, product illustration, catalog, websites, tabletop. For direct mail, display, print, catalog, brochure, web applications.
Corporate Photography: annual reports, head-shots, events, portraits, meetings, social media, annual report, company directory, marketing, editorial, meetings.
Industrial Manufacturing Photography: building, construction, engineering, manufacturing, shipping, chemical, water treatment, storage, aviation, military.
Architectural Photography: commercial, residential, real-estate, editorial, panoramas. For builders, architects, management, developers, magazine.
SERVING: Decatur (AL), Hartselle (AL), Priceville (AL), Trinity (AL), Athens (AL) and surrounding areas.